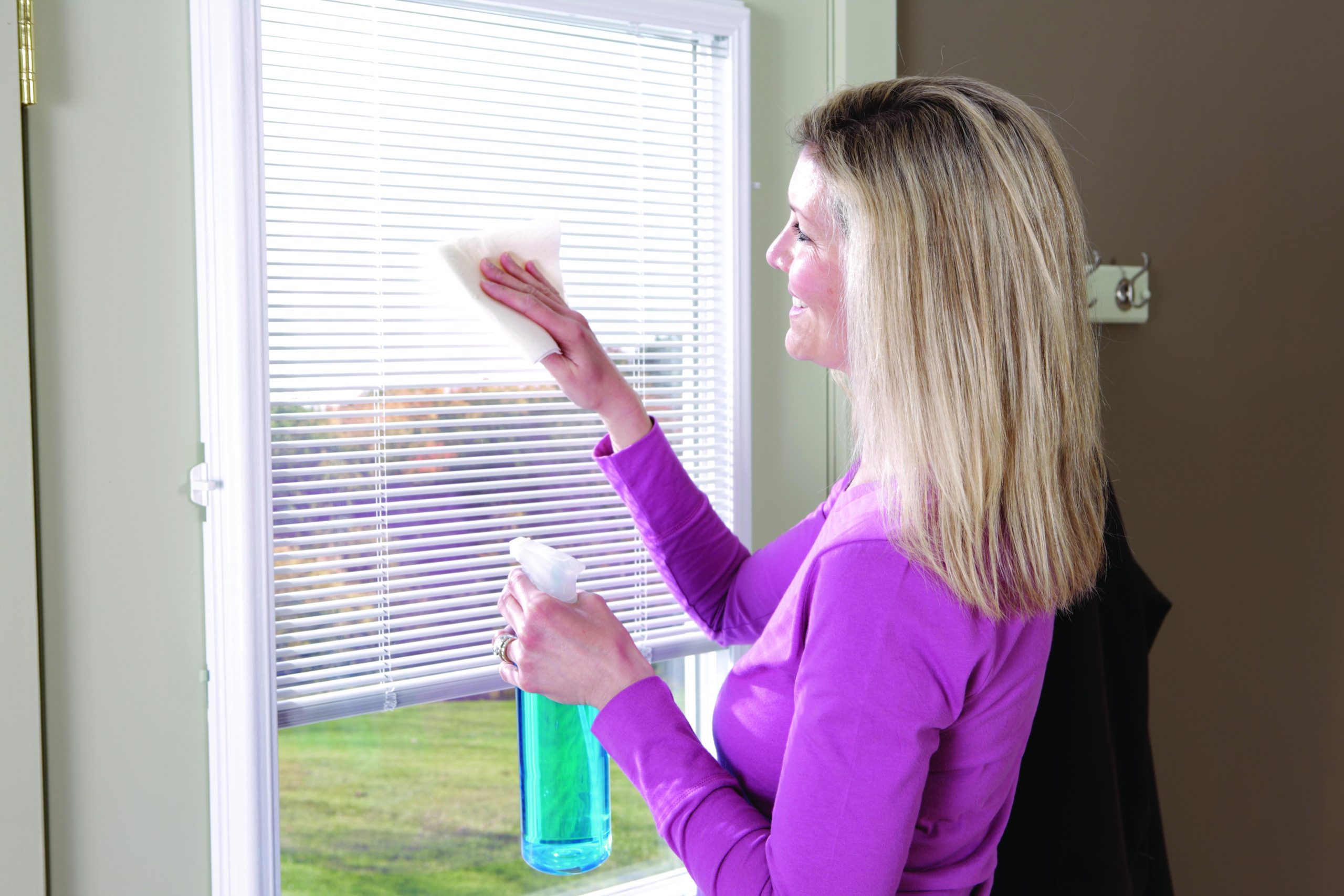 Our priority and to help keep your window treatments as fresh and clean on day 2,000 as they were on day one. The high quality materials used in every blind, shade, shutter, and drape ensure that with light, regular cleaning, your window treatments stay beautiful. You'll want to properly clean each treatment without causing damage to its material. But don't fret over how to do so; we're here to guide you through a few quick and easy ways to keep your window treatments looking their best. 
Before determining the best cleaning method, take a moment to look at your window treatment and note its construction. Are they made of natural or synthetic materials? Some types of material are more sensitive than others, so it's important to consider the type of window treatment you have before choosing a cleaning method. 
While some products require specific cleaning instructions, most window treatments need only periodic cleaning by one of three easy methods: 
Dusting – To maintain a like-new appearance, dust lightly with a feather duster. 
Vacuuming – For deeper cleaning, lightly vacuum with the upholstery attachment of any vacuum cleaner. 
Spot Cleaning – Blot gently with a soft cloth or sponge, a mild detergent, and warm water then allow to dry completely. Be careful not to crush or wrinkle fabric shades. 
To ensure you are using the best methods, visit Cleaning Instructions for information on how to properly clean every treatment from cellular shades to wood blinds and more. With a few easy steps, your window treatments will continue to give your space a clean elegance for years to come.