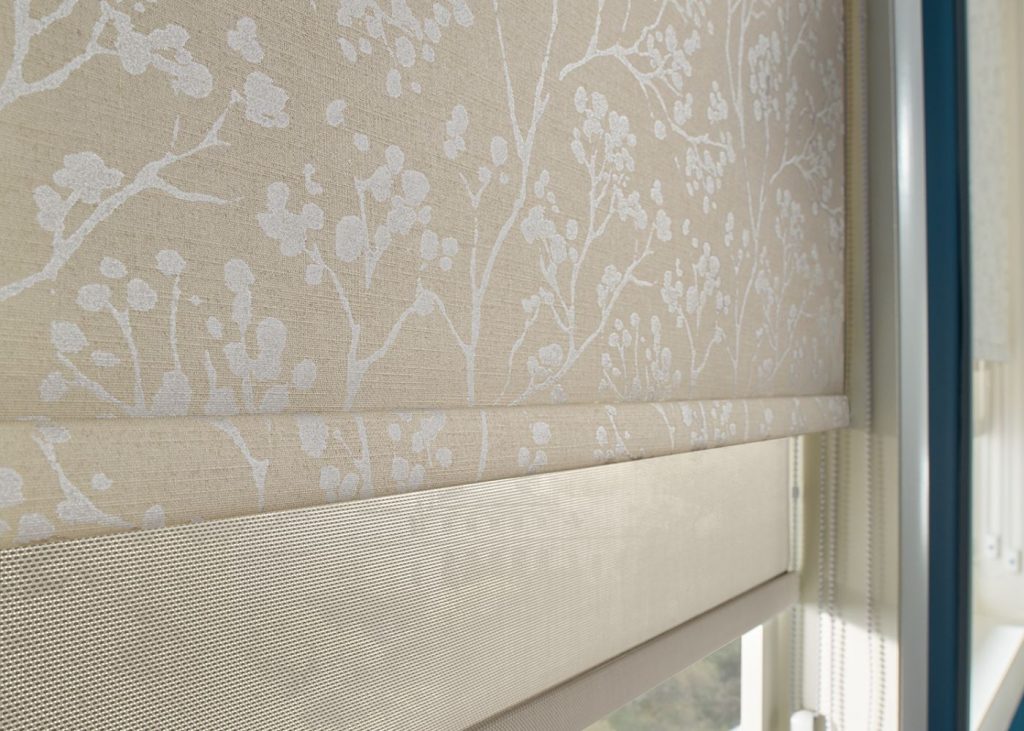 Every Indigo Blinds window treatment is designed and crafted with your needs in mind. That's why we offer a wide range of products from blinds and shades to shutters and drapes. But with all of those choices, sometimes finding the right fit can be overwhelming. That's where we step in to help you understand the benefits of each treatment. Roller and solar shades are great choice if you are looking for simpler design with clean lines and a multitude of privacy and lift control options. Here are five reasons to love roller and solar shades. 
MINIMAL IMPACT
Roller and solar shades are a great way to complement your interiors without becoming the focal point. If your home has ornate architectural details or a classic style you love, there's no sense in covering those features up. So when it comes to beautiful mouldings, millwork, or windows that already make a statement, it's best to keep it simple with a Roller or Solar Shade. Style details can be added with cornice or valance that complements your look. They are easily mounted with your window treatment and allow the style of your space to come through. 
KEEP IT COOL 
Roller and Solar Shades are a super simple, yet effective way to help keep your room cool on those long, hot summer days. The opaque design of Graber Lightweave fabric reflects sunlight, creating ideal temperature control so you can conserve energy year round without losing your view. On top of that, automated controls allow you to raise and lower shades at the right time of day to maximize energy savings and home security, creating a comfortable and secure space to relax. 
LAYERS ON LAYERS
One of the quintessential elements to great design is layering. Roller shades are the perfect solution when you're torn between style and function. Create a look you love with bold drapes, a patterned cornice, or even a sliding panel, then pair it with your favourite roller shade. Just layer a simple and neutral roller shade beneath your favourite pattern for optimum light control and privacy.
A VIEW TO THE WORLD 
If you've got a great view to the outdoors that you don't want to shade, roller and solar shades are a great way to protect your space from harmful UV rays, heat, and glare while maintaining a clear outlook. With a variety of openness options, you can customize exactly how much of the world you want to see. Whether you're in a high rise overlooking the city or a beachfront bungalow, Roller and Solar shades ensure you still enjoy your view. 
PERFECT PRIVACY
While it's great to see the outdoors, you may not want the outdoors to see you. With light filtering options from sheer to blackout, you get to decide just how much privacy your roller shade provides. Similarly, solar shades come in a range of openness options, each providing a specific level of light filtering and UV protection. Regardless of your preferences, roller and solar shades offer customizable solutions so you never feel exposed.