2023 INTERIOR DESIGN TRENDS
Every year, we discuss the latest lifestyle and interior trends, using them as a basis for choosing manufacturers fabrics. This ensures our window treatments will complement and coordinate with décor seen online, in stores, in magazines, and more—for 2023 and beyond.
1 RESTFUL RETREAT
With a focus on creating meaningful connections, these 2023 Interior Design Trends bridges the gap between the indoors and out. It embraces romance and nature, using sustainable concepts as a way to connect them to handcrafted elements, for a calm and comforting middle ground.
This year, Cellular Shades solve this trend with insulating, energy-saving properties in new designs that feature naturally textured, blue and green fabrics. Our pleated shade update also includes a natural fiber collection for an earthy, heirloom feel.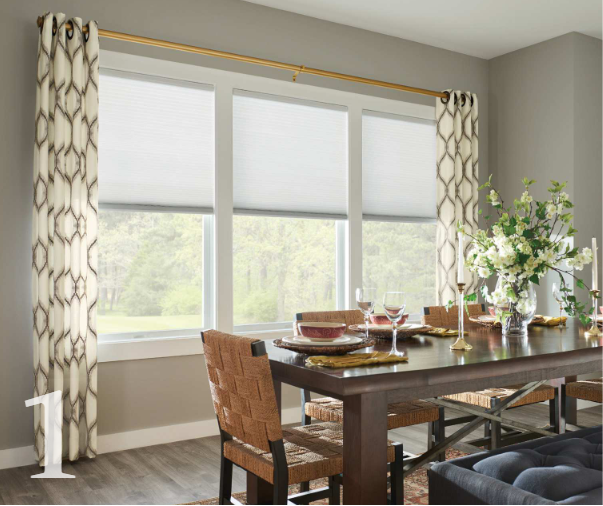 2 BOTANICAL FANTASY
Creating a personal escape from both the physical and digital world remains as important as ever, bringing daydreams, fantastical wild prints, and over-the-top inspiration to the forefront of interior décor.
Enter bold florals, vibrant colors, and spontaneous, joyful prints—all aspects of this year's exciting new
Soft Treatments & Classic Roman update.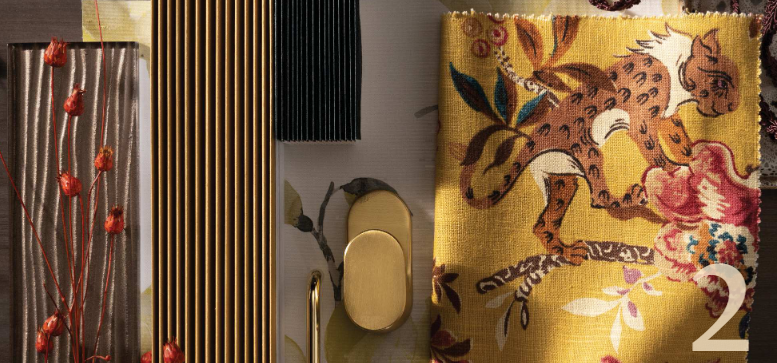 3 NESTED HOME
Rooted in the ethos of our homes as sanctuaries, this trend continues to be highly focused on maintaining a cozy, healthy home. In 2023, it evolves ever so slightly to feel more mindful and
minimalistic, while maintaining warmth and approachability.

With clean, classic lines, Solar & Roller Shades are the epitome of minimal modernism. This year's update includes new muted, textured, soft fabrics in natural earth tones. Their simplicity makes them inviting and inclusive, for snug, timeless décor.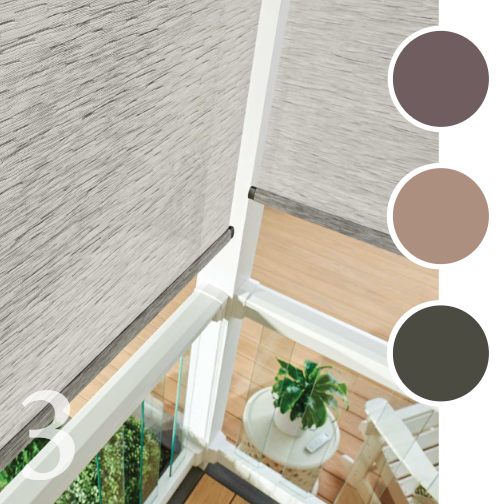 4 INSPIRED BY DRAMA
DRAPERY
Distinctive, bold, and meant to be seen, no other window treatment lets you express your personal taste quite as elegantly as drapery. Our extensive Artisan Drapery collection includes bold, beautiful new designs featuring intricate details and hand-tailored artistry, and the following benefits.
ROMAN SHADES
Artisan Roman Shades offer the softness of drapery with the practicality of shades. These lush, premium fabrics can be ordered to match your drapery for a finished, layered look.
Alternatively, our Fresco Roman Shade collection offers a more understated, neutral palette for crisp, clean sophistication. This year's update features more textural whites, including a new sheer fabric, and additional sliding panel options.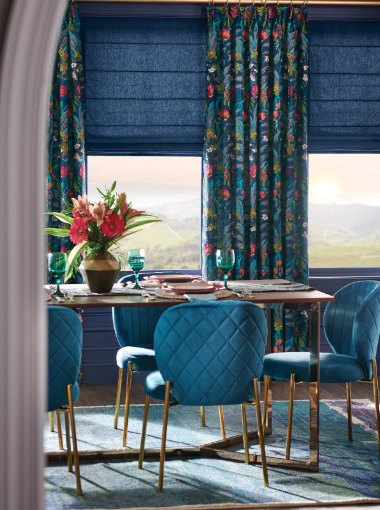 TOP TREATMENTS
Whether as a standalone feature, an accent, or to contrast your window coverings, top treatments
such as valances and cornices—or embellishments from the new, cut-to-size drapery hardware program—can all help provide the final finishing touch that pulls your look together.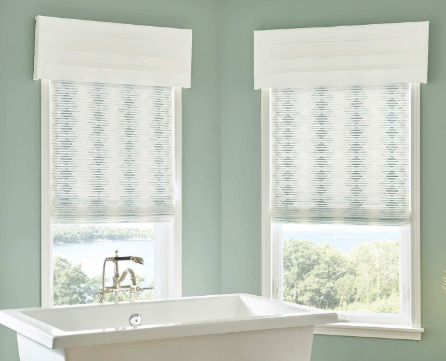 Check-out more 2023 Interior Design Trends Here Or the Graber Design Gallery Here